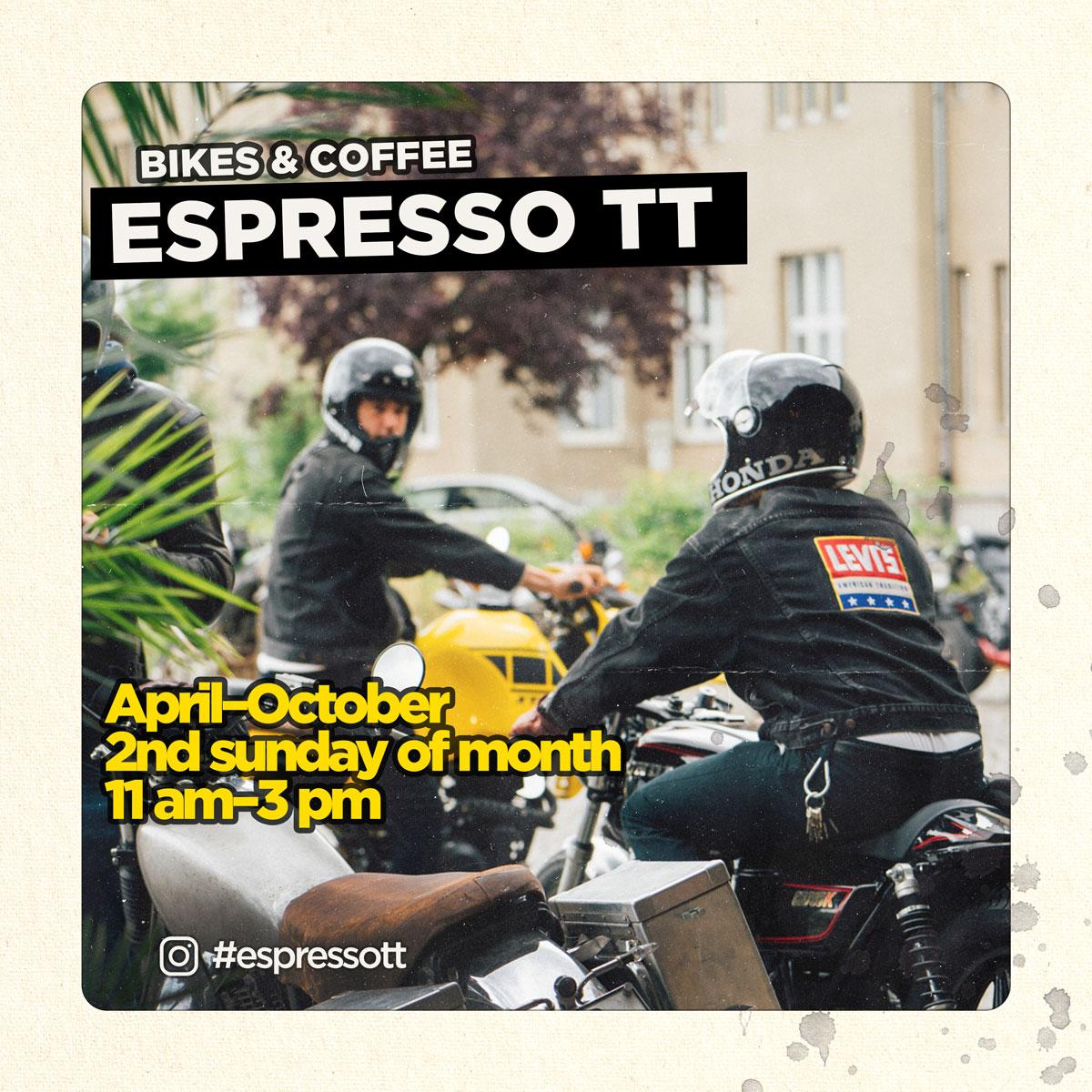 espresso TT (Bikes & Coffee) takes place on the 2nd Sunday of every month, 11-14 hrs.
Caferacers, rarities, long fork classics, small cylinders and one or two two-strokes will be expected
A good starting point for the friends of the Sunday rideout.
Espresso TT takes place regularly on the 2nd Sunday 11-14 hrs a month.
Often in the connection: ' MotoGP