Craftwerk Custom Award 2023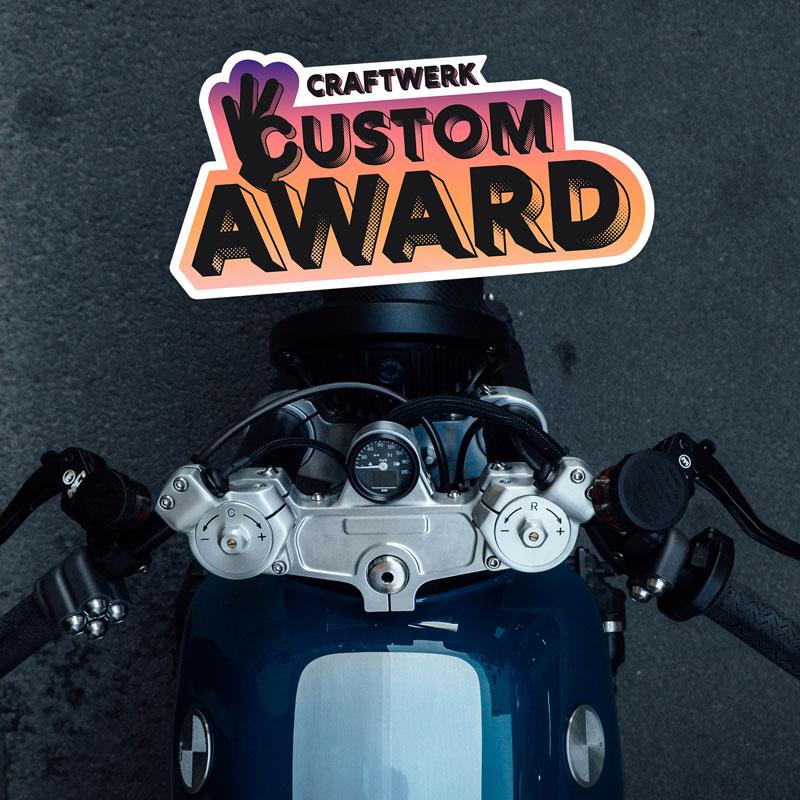 EXHIBITION AND PARTY
-
29.4.2023 Craftwerk Custom Award 2023
After the furious first Custom Award in summer 2021, it's time for the second edition in spring and the awarding of your converted motorbikes. The style and category is irrelevant. Anyone can take part (focus is on amateur conversions). A jury will select the final participants and award prizes at the party on site.
The winning motorbike will be awarded at the award party at the Craftwerk on 29 April 2023.
The Craftwerk Custom Award celebrates the creative motorbike scene. When the jury of experts presents the trophy to the winner, it also honours all the hobby mechanics in their private garages for whom passion counts more than budget.
Do-it-yourselfers! Amateur screwdrivers!
Short pre-professional or creative-ambitious!
Come to Berlin and show what you've done!
Applications with a short description and meaningful photos
by email until 15.04.23 custom@craftwerk.berlin
Craftwerk Custom Award 2023
Craftwerk Custom Award 2023
Related Events