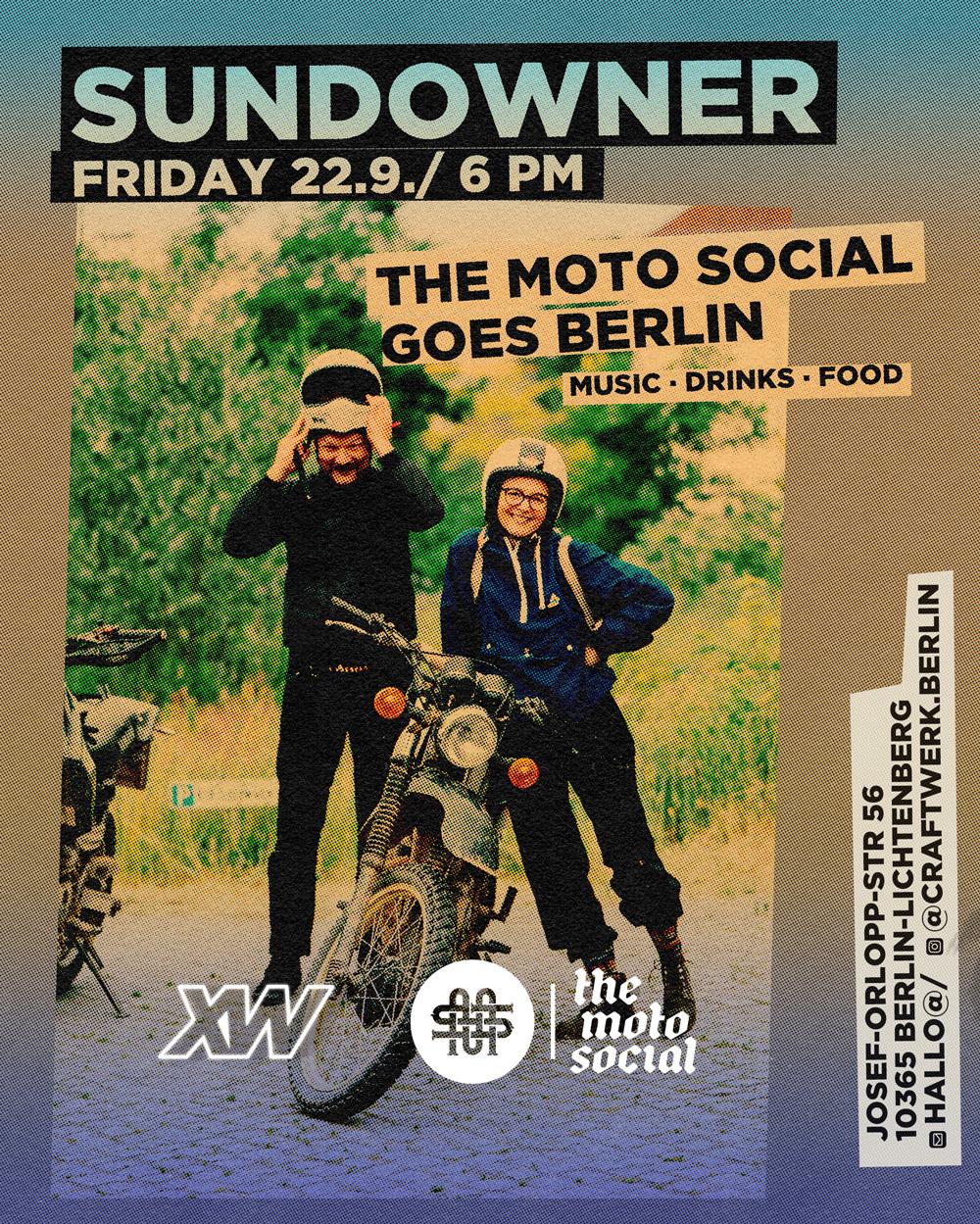 Craftwerk Sundowner X Moto Social
Mi Casa su Casa ... Moto Social goes Berlin and kicks in open doors at Craftwerk.
We'll serve pasta party yumminess and dope oldschool hip hop beats.
Food: Let us know if you're hungry.
Save a pasta party ticket!
It doesn't matter what you ride or whether you ride at all. We're more about the people and motorbikes are the common thread. Ride down, walk down, cycle down, skate down, kite-surf down, or rollerblade down - it doesn't matter. Just come, find a legit place to park, grab a coffee and a snack and chat it up with all your new pals.
WE'RE STOKED TO HANG WITH YOU ALL!
Bring your friends!
Bring your kids!
Bring grandma and grandpa!
Bring your neighbours!
Bring your dogs!
Bring everyone you know!!!