Welding and metalworking
11. February / 12:00

-

16:00

€150,00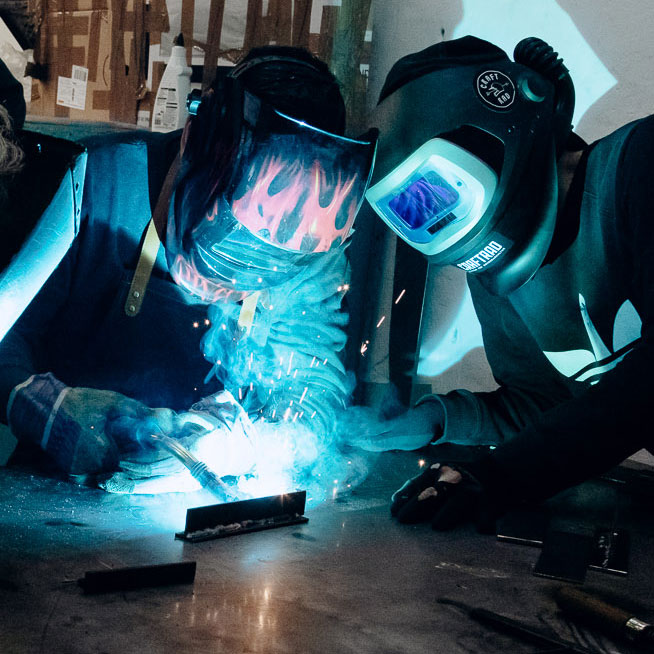 BASICS: Welding and metalworking / with Steffan and Nils
Sun, 11.02.2023, 12-16 hrs
We learn to cut, drill, deburr and bend metal and deal with the basics of MAG gas-shielded welding.
At the end, each participant will go home with a homemade helmet holder.
Lecturers
Steffan Wolters, Nils Homann
Prerequisite:
- No previous knowledge
You bring with you
- Work gloves, safety goggles, earmuffs".
[150 € / 4-5h / 8 participants]
Related Events